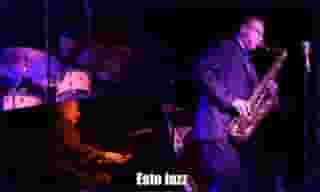 JAZZ NIGHT Featuring Esto Jazz
No cover, doors at 6, music from 7 - 10. Full Pub food & beverage menu available! 

Bob Esterle, Saxophones, has backed up such popular artists as Bobby Caldwell, Olivia Newton-John, Sandy Duncan, Ray Charles, The Four Tops, The Temptations, Frankie Avalon, Martha Reeves, The Platters, The Fifth Dimension, The Four Lads, Rich Little, Joan Rivers, Guy Lombardo, Hal Linden and Red Skelton. He has also performed for Presidents George W. Bush and Bill Clinton. His recording credits include Michael Egleton (Smooth Jazz Artist), Bambo Kino, Walter Williams (Lead vocalist of the O'Jays), Italian Bassist Stefano Capomagi, The Dave Banks Big Band, Frederick Davis, Paul Kraker, Alan Licht, Wayne Conte and the Ignitions, The Deacons, Abe Lamarca, Gaetano Letizia's Underground Blues Band, jingles for the the Greater Cleveland Food Bank, the Summit Toy Company, the Cleveland Indians, the Prudential Insurance Company, and various local radio stations. Bob holds a Bachelors Degree in Music from Bowling Green State University and a Masters Degree in Music from the University of Akron.
Dominic Reto, Piano/Keyboards, has developed a truly appealing style of his own playing genres including Smooth Jazz, Jazz Standards, Fusion, Blues, Motown and Classic Rock. He has written and performed numerous compositions and has enhanced various local ensembles including Traces, Cruise Control, John Morton & Friends, Epitome and The Steve Cipriano Band.

James "J.R." Richley, Drums, has performed internationally as both a drummer and percussionist in a wide variety of musical styles. From his early days as a staff studio musician for Walt Disney Productions in Los Angeles, he has gone on to record albums for numerous record labels including Universal Records (with producer John Simon), MCA, Atlantic, Koch Jazz, 1201 Music, Seismic and Blaster records. His Radio, DVD and Television credits include performances on PBS, Michael Feldman's National Public Radio (NPR) show "WhadYa' Know?," "A Christmas Spectacular" for Dish Network, and numerous others.
Event Link